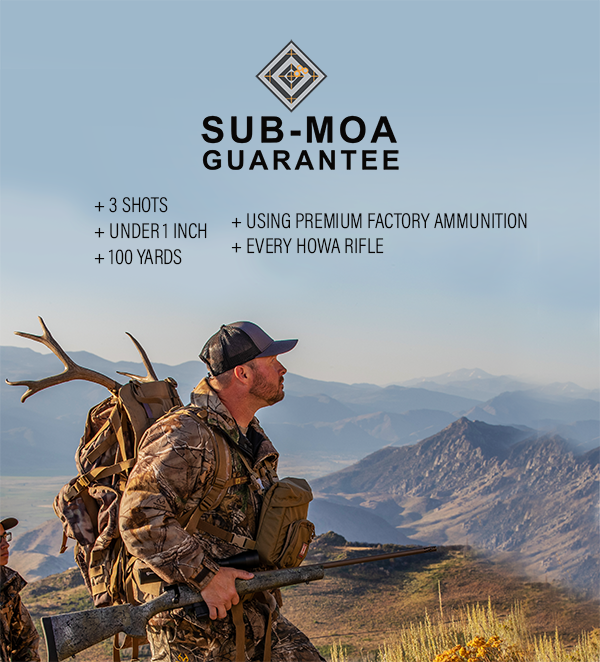 LEGACY SPORTS INT. GUARANTEES MOST HOWA RIFLES – EXCLUDING RIMFIRES –  DELIVER SUB MOA PERFORMANCE OF 1 INCH OR LESS AT 100 YARDS WITH PREMIUM FACTORY AMMUNITION.
3 Shots
Under 1 Inch
At 100 Yards
Using Premium Factory Ammunition
Every Howa Rifle
If you have an accuracy issue you believe is due to a manufacturer's defect with your HOWA rifle, please contact us for additional assistance.