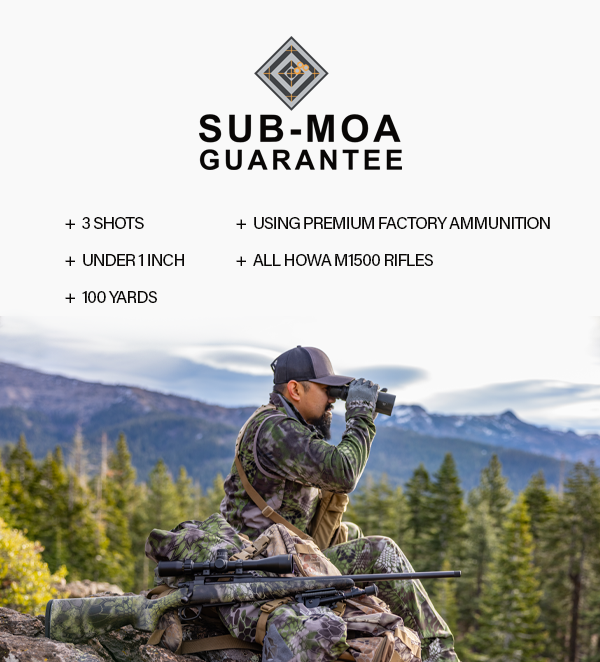 LEGACY SPORTS INT. GUARANTEES ALL HOWA M1500 RIFLES DELIVER SUB MOA PERFORMANCE OF 1 INCH OR LESS AT 100 YARDS WITH PREMIUM FACTORY AMMUNITION.
3 Tirs
En dedans de 1 pouce
À 100 verges
Avec minution d'usine supérieur
Si vous rencontrez un problème de précision qui, selon vous, est dû à un défaut de fabrication de votre carabine HOWA, veuillez nous contacter pour obtenir une assistance supplémentaire.